Transforming Your Home's Exterior With Curb Appeal Magic ✨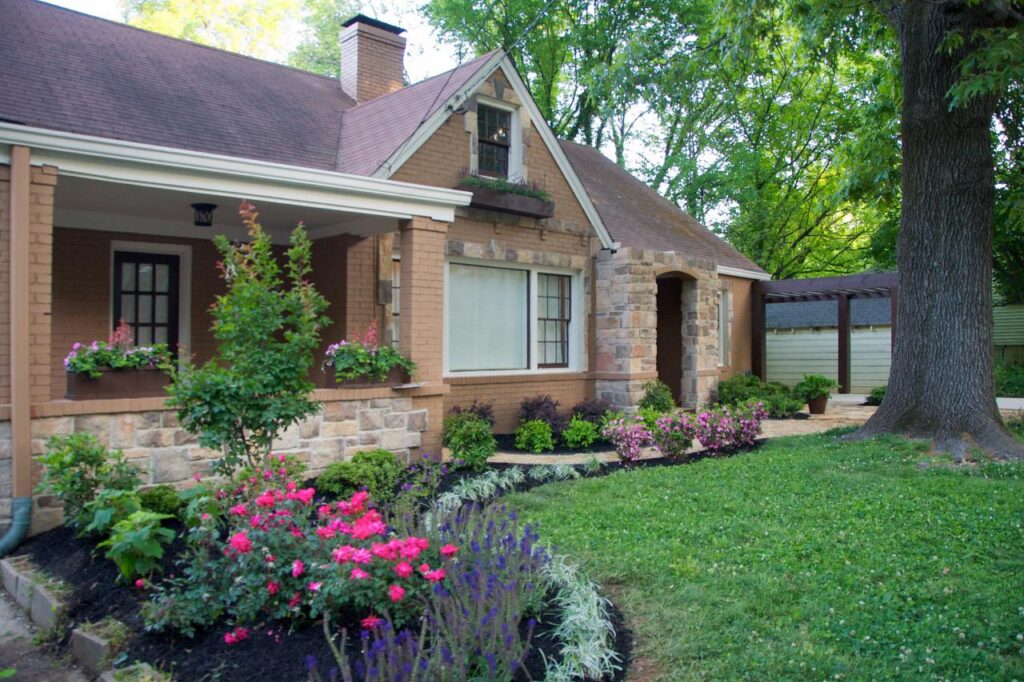 "Your home's curb appeal is its handshake to the world." - Unknown
Welcome to our blog, where we will guide you through the wonderful world of curb appeal, showcasing the importance of first impressions when it comes to your home's exterior. As the saying goes, "You never get a second chance to make a first impression," and that rings true for your home as well. In this blog post, we'll cover various techniques and materials to help you elevate your home's curb appeal, ensuring it makes a lasting impression on neighbors, visitors, and potential buyers alike. Remember, for all your material needs and expert advice, visit www.bigtexstone.com. 🌳
#CurbAppeal #FirstImpressions
Section 1: 🌿 The Power of Plants & Flowers 🌸
"Flowers always make people better, happier, and more helpful; they are sunshine, food, and medicine to the mind." - Luther Burbank
One of the most effective ways to enhance your curb appeal is by incorporating plants and flowers into your landscape design. Strategically placed plants can add color, texture, and depth to your home's exterior. Consider using a mix of perennial and annual flowers, shrubs, and small trees to create a visually appealing, low-maintenance landscape.
Section 2: 🌾 Mulch & Stones: Adding Contrast and Texture 🌑
"Mulch is the little black dress of landscaping." - Unknown
Mulch, stones, and river rocks can help define your garden beds, walkways, and other landscape features, adding contrast and texture to your outdoor space. Visit www.bigtexstone.com for a wide range of materials and advice on selecting the perfect combination for your home.
Section 3: 🚶‍♂️ Pave the Way: Pavers & Pathways 🚶‍♀️
"Walk on a rainbow trail; walk on a trail of song, and all about you will be beauty." - Robert Motherwell
Pavers and pathways can provide both form and function to your outdoor space, guiding visitors to your front door while adding visual interest. Choose from a variety of pavers, including natural stone, brick, and concrete, to create a walkway that complements your home's architectural style and color scheme.
Section 4: 💦 Making a Splash: Water Features 🌊
"The sound of water is worth more than all the poets' words." - Octavio Paz
Including a water feature in your landscape design can create a calming atmosphere, drawing attention to your home's exterior. Consider a fountain, pond, or even a simple birdbath to elevate your home's curb appeal.
Conclusion: 🌟 Unleash Your Home's Potential with Curb Appeal Magic 🏡 Curb appeal is the first impression your home makes, so why not make it an unforgettable one? With the right combination of plants, flowers, mulch, stones, pavers, and water features, you can transform your home's exterior into an inviting, eye-catching oasis.
Don't forget to visit www.bigtexstone.com for all your material needs and expert advice. Happy landscaping! 🌈
#CurbAppealMagic #HomeSweetHome