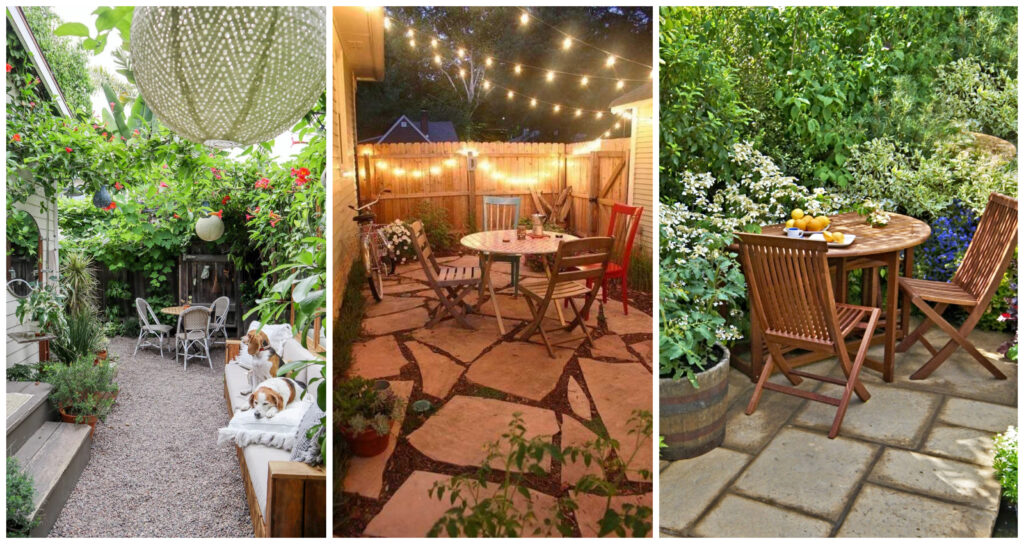 Hey everyone! Do you have a small backyard that you wish you had room to expand your living area? Adding a small patio can be a great solution, and it doesn't have to be a big project! Here's an idea for how to create a beautiful and functional patio using landscape materials:
Consider using pavers, flagstone, pea gravel, or even decomposed granite, to create a small patio area! Pavers and flagstones come in a variety of sizes and shapes, so you can customize the look to fit your style and needs. They're also easy to install, making it a perfect DIY project for the weekend.
To create a cozy and inviting patio, you can add some seating, a table, and some plants. You can use large pots or planters to add greenery to the space, or even create a small garden bed along the edge of the patio. Don't forget to use weedblock to keep those intrusive weeds out. Big Tex Stone carries all the landscaping tools you need to make the perfect garden bed, including topsoil and gravel. You can find more information at www.bigtexstone.com.
If you want to add some privacy to your patio, you can use landscape materials like bamboo or tall grasses to create a natural screen. And for some extra ambiance, you can add some outdoor lighting or even a fire pit! Check out the natural paving fire pit all-in-one kits we carry.
Creating a small patio using landscape materials can be a great way to make the most of your small backyard. Share your own ideas and pictures in the comments below - we'd love to see how you've transformed your space!